A new manual launched by the Pan American Health Organization/World Health Organization (PAHO/WHO) and Florida International University (FIU) calls on countries in the Americas to set up programs to optimize the use of antibiotics as a way to prevent resistance.
The Global Health Consortium at FIU, led by Carlos Espinal, provided technical cooperation and support in education, policy, and applied research in drafting the new manual.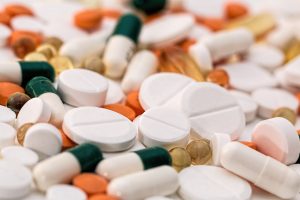 Antibiotics, also known as antimicrobials, are vital in the prevention and treatment of infections. Antibiotic resistance occurs when the microorganisms in infections change in response to the use of these medicines, rendering them ineffective. Evidence shows that antimicrobial resistance increases with the overuse of antibiotics.
This is primarily due to antibiotics being misused to treat symptoms of cold and influenza, which are viral infections, or as a preventative measure following surgeries. It is estimated that up to 50 percent of antibiotic use is inappropriate, adding considerable costs to patient care, and increasing morbidity and mortality. This inappropriate use can be fostered by issues such as over-prescription and easy access via over-the-counter sales and internet sales, which are widespread in some countries.
"The recommendations in the manual include a more rational use of antibiotics, which will serve as a guide for the countries of Latin America and the Caribbean on the implementation of a health policy to optimize the use and consumption of antimicrobials," said Espinal. "These guidelines look to reduce the development or progression of antimicrobial resistance. The manual thus becomes an instrumental tool in public health to improve the quality of life and the sustainability of health programs and their interventions in infectious diseases."
The manual, "Recommendations for Implementing Antimicrobial Stewardship Programs in Latin America and the Caribbean: Manual for Public Health Decision-Makers," was launched during World Antibiotic Awareness Week 2018 and aims to provide practical guidelines for health authorities as well as recommendations for hospital managers and health workers on cost-effective interventions that tackle antimicrobial resistance.
Antimicrobial stewardship
The aim of antimicrobial stewardship is to promote optimization of antimicrobial use at national and local levels in accordance with international standards in order to ensure the correct choice of antimicrobials at the right dose based on evidence.
Antimicrobial stewardship programs involve coordination with a variety of healthcare workers, including physicians, pharmacists and microbiologists, as well as infection prevention specialists, nurses and information technology staff.
Recommended strategies for antimicrobial stewardship include the implementation of prescription-based practices in hospitals, such as the reassessment of antibiotic prescriptions after 48-72 hours of onset of treatment; pharmacy-driven interventions, to ensure correct usage and dosage; and data-driven interventions such as ensuring that microbiology records are easily accessible at the point of care.
Antimicrobial resistance response in Latin America
In Latin America, antimicrobial resistance is an urgent public health priority. The region is already seeing an increasing trend of resistance in community and hospital infections. Over the past two decades, the Americas has been a pioneer in confronting antimicrobial resistance from a public health perspective, including laboratory-based surveillance, increased monitoring, implementation of awareness campaigns and development of antimicrobial stewardship programs in hospitals.