Socioeconomic status is often associated with differences in people's reported self-rated health status. Many studies have been conducted on self-related health status in developed countries, but few studies have reported on self-related health in developing countries.
Prof. Wenjie Sun from Florida International University's Robert Stempel College of Public Health and Social Work recently worked on a collaboration with Tulane University, Shenandoah University, Wannan Medical College, and Soochow University to better understand how self-rated health affects perceived socioeconomic status in China. Their findings were recently published in the journal Medicine.
"Having the largest world population, the Chinese government's primary goal is to eliminate disparities among its citizens. However, after the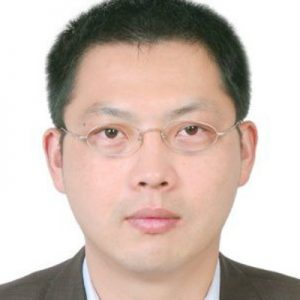 "Open Policy" in late 1970s that lead to economic development, socioeconomic status of individuals developed differentiation. This became a risk factor with huge impacts on health status," Sun said. "China provides us a golden opportunity to observe the social-economic effect on health disparities as a natural experiment because China used to be a very equal in its economy with a flat social structural in societal status, which continues to change as the country does."
The study included a total of 17,677 Chinese adults from six provinces with a mean age of 33.1.
The study found that overall, 34.4 percent of study participants reported "good" on their general self-rated health (male: 35.8 percent; female: 32.9 percent). Additionally, the study found that 26.2 percent reported "good" on the time-comparative (this year vs last year) self-rated health (male: 27.2%; female: 25.3%).
Self-rated health varied among participants with different occupations, for example, civil servants had stronger associations on "good" general self-rated health and "good" time-comparative self-rated health compared to other occupations. But researchers caution that other factors beyond occupation may be responsible to explain the observed difference between occupation and health.
"China has a population of 1.4 billion people, which makes it an essential part of health disparity research and our study has a special public health implication in this field," continued Sun. "China has improved its population's health status in recent decades by controlling infectious diseases and promoting vaccinations.  However, the country has also cancelled its universal health care system, putting the poorest and under-represented populations at risk of illness."