Olatokunbo "Ola" Osibogun, was raised with an inspiration to improve health.
Born in New York to Nigerian parents, Ola and her family returned to their home country when she was young as her parents wanted to raise their daughters in Nigeria. Her father, a physician, epidemiologist and professor of public health, and her mother, an administrator and director in higher education, instilled in their daughters the importance of education and working hard to pursue their goals.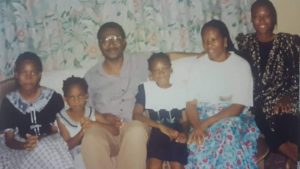 Ola received her medical degree from Igbinedion University Okada in Nigeria before returning to the U.S. to pursue her Master of Public Health at the University of Alabama at Birmingham. It was at that point that Ola decided that she wanted to pursue a career in medical research and follow in her father's footsteps with a Ph.D. in Public Health with a concentration in Epidemiology.
Ola sees epidemiology as her chance to get ahead of illnesses and outbreaks of disease, working on prevention instead of treating patients when it is, often times, too late. She also sees prevention research as on opportunity to have a voice in legislation that can help avoid the next great public health threat.
While pursuing her Ph.D., Ola worked in Dr. Wasim Maziak's Tobacco Research Laboratory to understand the effects tobacco has on health while also conducting cardiovascular research with Dr. Erin Michos at Johns Hopkins University Ciccarone Center for the Prevention of Cardiovascular Disease.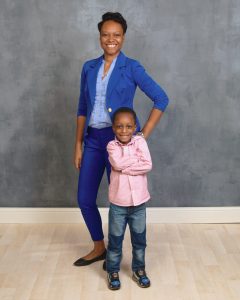 Ola has had a paper published from her dissertation during her Ph.D. in the high impact Drug and Alcohol Dependence Journal on the correlates of poly-tobacco use among youth and young adults in the US. She has two additional articles from the dissertation in the review process at high impact journals.
Ola credits her family for her determination and ability to never give up with their support from back home. Ola's driving force is her four year old son who she hopes to inspire in the same way that her parents inspired her.
After graduation, Ola will stay at Stempel College having accepted a post-doctoral fellowship position with her mentor Dr. Maziak.