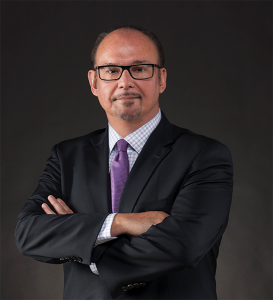 Today marks the fifth anniversary of having the honor and privilege of leading our wonderful Stempel College at Florida International University. The past five years have been remarkable in so many ways.
As I reflect back to the beginning of my tenure, I was often asked why I came to Stempel College. The answer has always been simple: Florida International University, one of the leading minority-serving urban institutions of higher education in the United States. Miami, one of the most dynamic, diverse, and rapidly growing cities in the nation and the gateway to Latin America and other parts of the world. Stempel College, small but mighty!!
When I first visited Stempel College and met the faculty, students, and staff, I was delighted about the possibilities. As I have often said, Stempel College was a diamond in the rough and if cut in the right angles, it would shine…AND SHINE IT HAS!! Our success in the last five years has been extraordinary. From the teaching and research that our faculty and students achieve, we have tripled our research budget and have developed impactful curriculum that has elevated our college to greater heights. This is best reflected in the 2020 rankings of our schools of Public Health (49th) and Social Work (53rd) among public universities by US News & World Report, and the Blue Ridge Institute for Biomedical Research ranking of Stempel College as 18th in the country in National Institutes of Health (NIH) funding among public health programs at public universities. Our Online MPH was ranked 10th in the nation by Best Online Programs for 2020 and 15th highest return on investment by Guide to Online Schools. Our Bachelor's and Master of Science degrees in Social Work are 2nd and 3rd in the state of Florida, respectively. Our Master of Science degree in the department of Dietetics & Nutrition is ranked 5th for overall best program and 9th for best value by College Factual.
Our students are second to none, with a high success rate in graduation and employment. In 2020, we reached some major milestones with a 97% retention rate for incoming freshmen and a 67% four-year graduation rate for first-time in college undergraduates. Equally impressive was the fact that 80% of our bachelor's and master's graduates are employed or continuing education within one year of graduation. For doctoral students, 100% of our graduates are employed. All of these achievements would not have been possible without the support of our dedicated and hard-working staff. You are the energy that keeps our engines humming.
Stempel College has also grown in programs and student enrollment. We were thrilled to have the Academy for International Disaster Preparedness and the Global Health Consortium join our college and contribute to our local, national, and international endeavors and provide service to communities near and far. Our Annual Global Health Conference hosted by the Global Health Consortium convenes the world's experts on current global health issues to provide solutions to the many problems we our facing today, including COVID-19. With the excellent work of our Office of Student and Alumni Affairs, advisors, and central recruiting staff, our student enrollment has grown quite significantly even under the most difficult and unprecedent circumstances that we are living today. Overall, our current spring student enrollment has increased by 17.4% from last year with our biggest increase of 27.4% in our master's programs.
We embrace diversity and inclusion, and as of today, our student body is 56% Hispanic, 19% African American, and 13% white with an 80:20 female to male ratio. We have established a Diversity and Inclusion committee that has been dedicated to developing a framework to produce meaningful and long-lasting change to provide a diverse, inclusive, and supporting environment in all of our endeavors.
In 2020, we experienced a change in our lives of a magnitude not seen in over 100 years. The COVID-19 pandemic altered our lives in ways that are still yet to be defined. What we do know is that too many lives have been lost and too many are living in extreme social and economic conditions. Despite these challenges, Stempel College has risen as a community of health professionals to alleviate the pain of many and to serve those that are in need. I am in awe of the dedication of our faculty, students, staff, alumni, and community partners facing the challenges in ways that are palpable and to the point. Change is an inevitable part of our lives. At Stempel College, we embrace change as a force that can be shaped for an effective, constructive, and hopeful future. Only through a collective effort will we have the resilience, endurance, and wisdom to guide us during these dark times and emerge stronger and more unified. I have never felt more gratified than when I say that I am a member of our Stempel family and our larger FIU community.
With admiration,

Tomás R Guilarte, PhD
Dean, Robert Stempel College of Public Health & Social Work
Florida International University
Miami, Florida