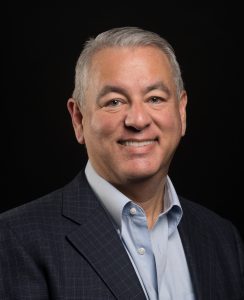 Change starts with empathy, and empathy starts with listening. Especially in a time of great societal upheaval, truly hearing one another provides the best way forward.
So believes Shedrick Boren, a professor in the Stempel College of Public Health & Social Work, who taught a course in the Honors College at FIU that had students conversing with elders raised in the 1950s and '60s in one of Miami's iconic Black neighborhoods.
Boren drew upon his more than two and a half decades as a social worker and leader in the community—first as the creator and head of an AIDS program at Mercy Hospital in Miami, then as CEO of the hospital's long-term care facility and, finally, as CEO of the homeless-serving Camillus Health Concern and Camillus House—to encourage honest, open communication that breaks through superficiality and stereotypes.
It was in the last of those roles, interacting with folks on society's lowest rung, that Boren came to fully appreciate the value of connecting at a deeper level. "I had no idea of the struggles of so many people across their life span," he says. "These were not 'moments' of crisis"—such as the often-sudden onset of illness faced by those he had previously been serving—"but significant challenges over an entire lifetime."
That long view followed him into a sabbatical year during which he volunteered to teach business planning and offered life coaching to women in prison. "I had a chance to engage with these women and listen attentively to their lives, experiences, triumphs and challenges," he recalls. "This experience solidified the importance of the message that listening was the greatest gift to others—and it was a gift to yourself too."
So in a course devoted to the subject of social movements, from the American Revolution up to Black Lives Matter, Boren strove to put his students together with those whose personal stories would provide the ultimate context. In the semester's final weeks, he invited prominent local Black preservationist Enid Pinkney to talk about her life as a young social-justice warrior (a term not coined back then) and to help match the students with individuals and families to interview about their own memories of growing up in Brownsville.
"I didn't believe that someone was going to talk about their life to me," says Kristina Miletic, an international student initially concerned that her queries to Ernestine Williams and two of her adult daughters would seem intrusive. "I was kind of scared. Will they answer my questions?" she worried, all for naught. "They were so open to tell their life story. I was so happy to talk to them. It was an honor."
The foursome's recorded Zoom discussion as well as a paper by Miletic have been archived, along with the files of the 24 other students in the class, to be used by the Dade Heritage Trust in seeking historic designation for the area. More consequential than even contributing to that important goal, the assignment proved life-impacting for many of the students, Boren believes, a chance to explore beyond their own limited knowledge and background.
"It's really talking to somebody who's in a different neighborhood than you, somebody who's much older and has different life experiences than you and to really hear their voice and to see what we can learn," he says.
"It helps us not only understand ourselves but where we are at this time in our society."