If you are a prospective or current graduate student of Stempel College's Department of Dietetics & Nutrition, chances are you will meet Julia González, administrator of Academic Support Services.
"Individuals like Julia help make what our college is today," said Tomás R. Guilarte, dean of Stempel College. "We dedicate ourselves to supporting our students through the beginning to the very end of their college experience. She plays a big part in this effort, and our students are better for it."
González recently hit her 20-year milestone working at Florida International University, where she prides herself in supporting students until they graduate. She also keeps tabs on them to make sure they are doing well post-graduation.
"The work that I do is rewarding because I see the students from the very beginning, and I'm able to see where they end up after graduating," González said. "I actually saw one of our students recently in a television commercial for a clinic. So it's very rewarding to see how they progress in the field of dietetics and nutrition."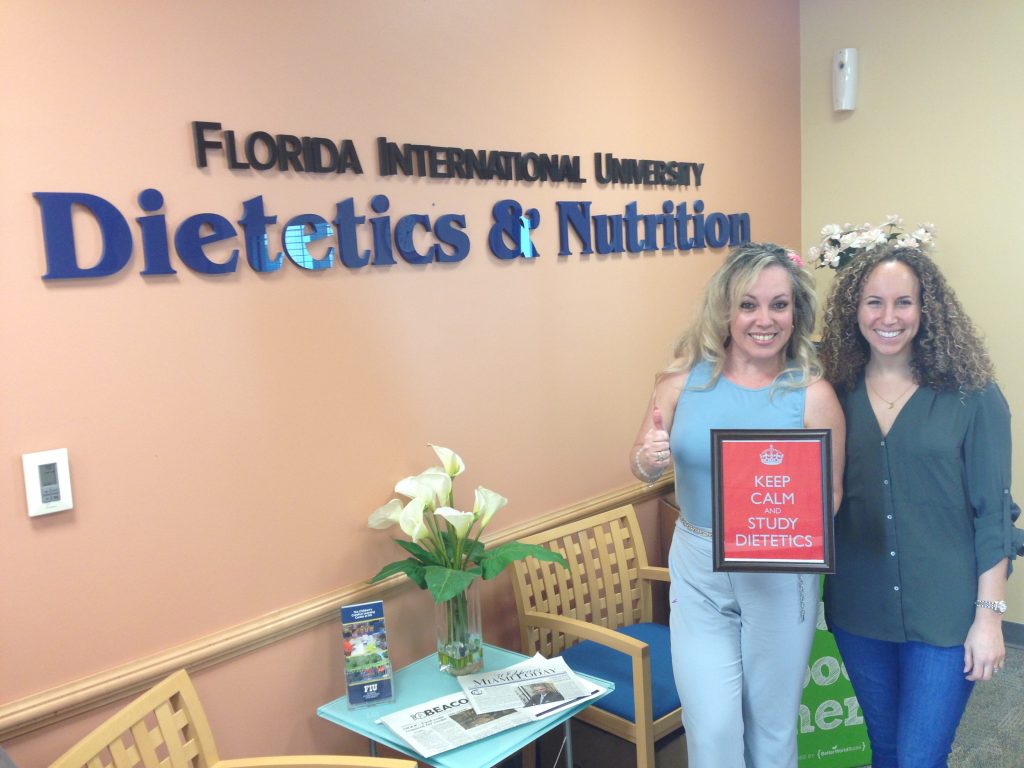 Supporting prospective and current students at Stempel College
González helps graduate students even before they are admitted to their programs. To inspire students, she helps lead workshops alongside professors to introduce them to the world of dietetics and nutrition and answer questions about what their futures at Stempel College could look like.
Those interested in a career in dietetics and nutrition can get their bachelor's, master's, and Ph.D. degrees at the college. Graduates often go on to work here in the U.S. and abroad in health care systems, home health care, food service, private business, research, and educational organizations.
"There are not so many of these programs here in the state of Florida, so we are very unique," said González. "We give students the opportunity to build up their skills and to use those skills in real-world settings."
She and her team keep students up to date on upcoming opportunities like scholarships and fellowships and encourage them to apply. Then, leading up to graduation, graduate students can come to González with questions about what's needed to get their diploma.
"Julia is proactive, organized, and compassionate towards our students. She helps them progress and advance in their degrees," said Dr. Fatma Huffman, professor and founding director of the Department of Dietitics & Nutrition's Ph.D. program. "I cannot imagine our graduate program without Julia. She's a pillar and helps hold it together."
Go here to learn more about the Department of Dietetics & Nutrition at Stempel College.