Sandra Kiplagat's story was previously featured on the Stempel College blog. Learn about her journey from Nairobi, Kenya to Miami, Florida here.
Sandra Kiplagat is the latest Stempel College student to land a prestigious fellowship with the Centers for Disease Control and Prevention (CDC). This summer, Kiplagat will graduate with her Ph.D. in public health, focusing on epidemiology and maternal health. Soon after, she'll begin her new role as a global epidemiology fellow in a program run by the Public Health Institute (PHI) and the CDC. As a fellow, she'll look into vaccine safety and improve surveillance for vaccine adverse events following immunization in low-and middle-income countries.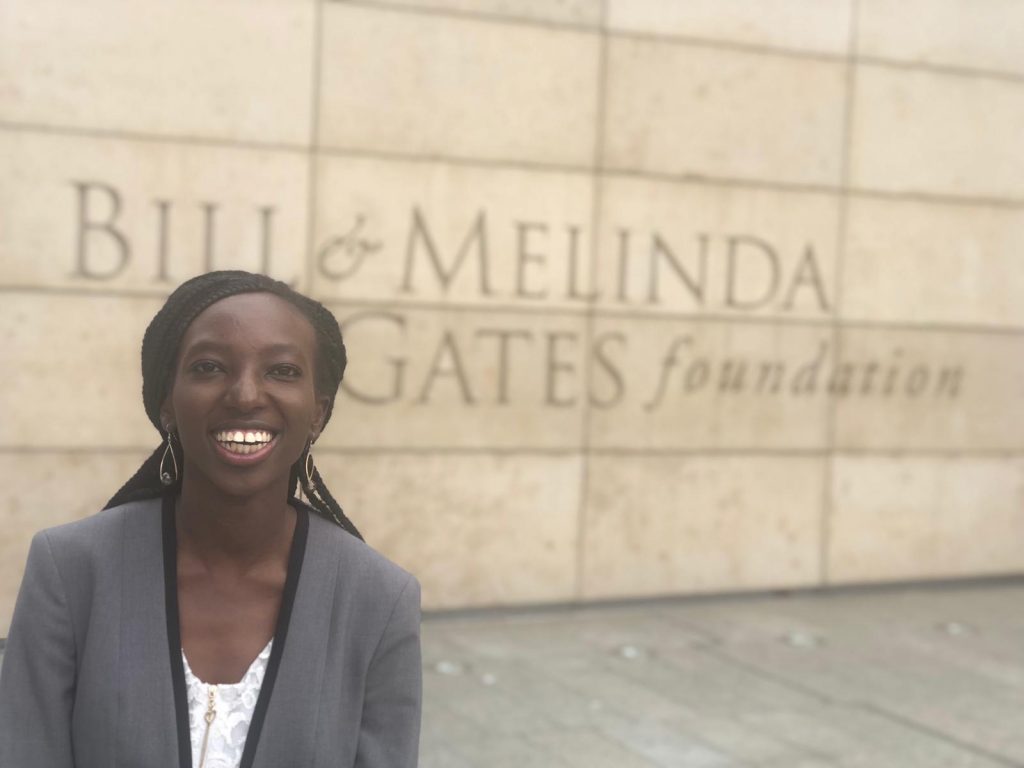 Kiplagat is known to be a go-getter and has previously held internships with notable organizations like the Bill and Melinda Gates Foundation. Below are her three tips to help students make the most out of their college experience and beyond:
Be open to new opportunities and stay flexible
"Through different internships or volunteer opportunities, I've been able to expand my professional network and also learn about different topics. Here at FIU, I have been involved with several clubs and organizations. I've been part of the graduate advisory board and part of the dean's student advisory committee. These different opportunities helped improve my soft skills like public speaking and helped show me what I am capable of. New opportunities also helped me learn what I wanted and didn't want as part of my career."
Seek advice from your professors and colleagues
"I am who I am today because of the input, great support and collaboration of my mentors, fellow students and loved ones. I am especially grateful to the Department of Epidemiology at Stempel College. The faculty tell you from day one that they have an open-door policy. Having this policy helped me build rapport and relationships with my professors. When it comes to research, I've always been able to get input from my friends and professors. I've seen an improvement in my writing thanks to the support from my network."
When interviewing, connect with interviewers on a personal level
"During interviews for an internship or job, definitely connect with the interviewers on a professional level by discussing your skills and expertise. However, don't be afraid to show your personality. Be curious. Ask questions. Sometimes you can learn about similarities or shared backgrounds through these conversations. For example, during a recent interview, I realized that the interviewer had done dissertation research on birth outcomes like me, knew my language and was also from East Africa. The people interviewing you are humans, and they are looking to see if they could work well with you and that you are a team player."
Click here to learn more about Stempel College's public health programs.