The School of Social Work at the Robert Stempel College of Public Health & Social Work has released its annual report for 2021. The school, ranked 53 among public universities by US News & World Report, shares its achievements from faculty, staff and students, and highlights research findings from the past year.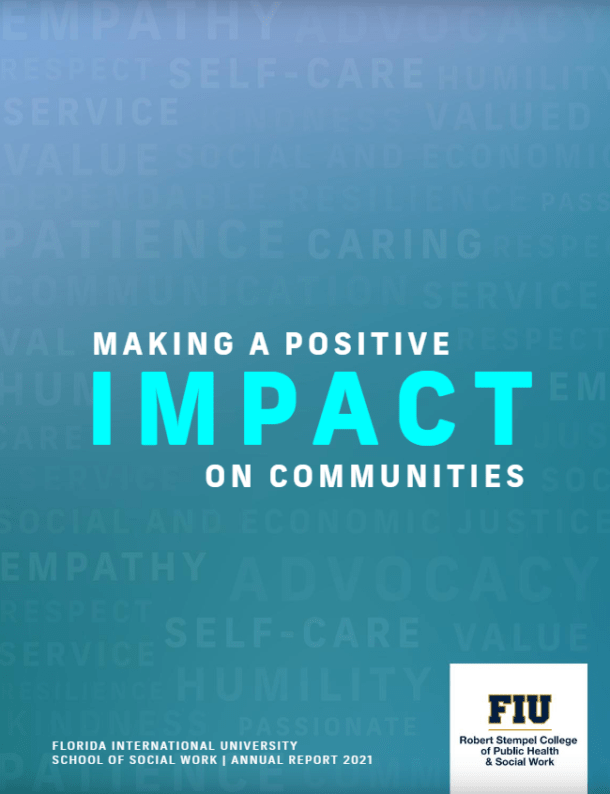 "While COVID-19 has changed our lives in ways we never thought possible; I am honored to share that our faculty, staff, and students have not only met the challenges presented to us—they surpassed expectations in doing so," said Dr. Mary Helen Hayden, director of the School of Social Work
To view the annual report, click here.